Dahle Construction has years of experience as one of Idaho's most trusted excavating companies to manage and build Heavy/Civil projects. Our company's integrity, capabilities and equipment allows us to meet or surpass Heavy/Civil contract objectives as we successfully operate to and meet DOT and other required specifications. Add value to your project with our professional pre-construction and civil engineering services.
Dahle Construction LLC has the experience to manage and complete Heavy/Civil government projects such as installing pipeline utilities. Municipalities, sewer plants, and more. See our projects page.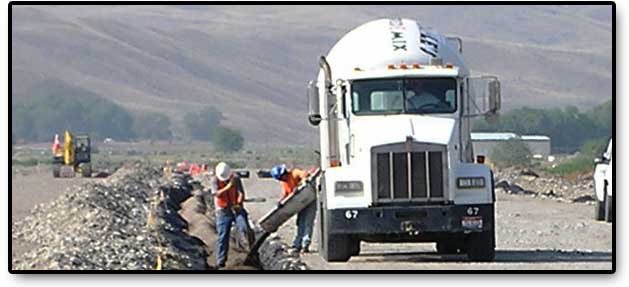 Dahle Construction performs many contracted excavating services connected to Heavy/Civil construction including mass earth movement, mass aggregate hauling and placement, utilities installation, and storm water management. Years of strong partnerships with selected industry leaders in asphalt and concrete paving, structures and other specialty contractors ensures your project is provided superior value.
Civil Design Assistance
Coordination with Consultants & Engineers
Excavating Related Activities
Mass Earth Moving
Permitting
Pre-construction Estimating
Project Management
Regulatory Compliance Consultation
Roads
Site Quality Control
Storm Water Management
Subcontracting Procurement, Management & Coordination
When hiring Dahle Construction LLC to manage your Heavy/Civil construction, you can be assured that we offer complete, unyielding commitment to the highest quality service with the driving force to provide superior service. Our team is committed to understanding and anticipating your needs, deadlines and project goals.