Dahle Construction LLC has over 60 years experience as Grading Contractors in Idaho. We understand the integrity of any building site affects the end result of any project. We are experts at handling all phases of site work from land clearing, erosion control and excavating to the building pad.
We maintain a full line of grading equipment for site grading including dozers and graders. This allows us to handle small and large site development projects. Land clearing, removal of trees, excavating services, demolition, and grading services provided by Dahle's expert workforce allows water to drain away from building, roads, or building construction site.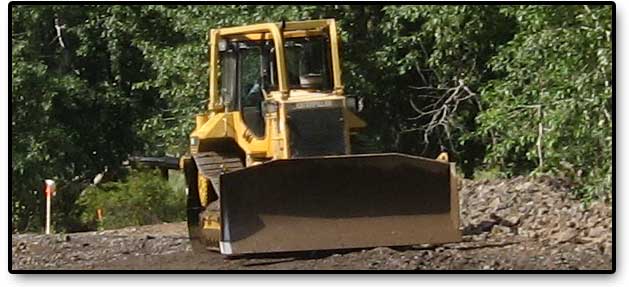 Discover how Dahle Construction's expert Idaho Grading Contractors
can add value to your Grading Project!